Services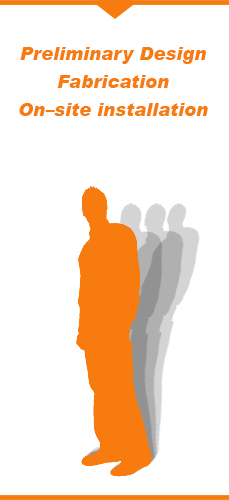 The company has well-knit team of marketing & after sales personnel who can provide service backup to any customer in India.
A seasoned technocrat of more than 18 years experience, leads the team competently, which has in-depth, hands-on, problem solving capability,
Spin Air Systems employs proficient, experienced technical personnel in the manufacture, installation and service of humidification and ventilation equipment and systems.
Spin Air Systems provides cost effective, optimum solutions in Textile Humidification & Ventilation for textile and related industries.

Support and Service Services offered include:

Preliminary Design
Spin Air Systems has a dedicated team of design engineers equipped with the latest soft ware and testing equipments to develop from a scratch the optimum and required solutions and products for its customers.

Fabrication
Spin Air Systems the company is capable of developing and fabricating the required product and systems in its well equipped manufacturing facility with the ample support of a host of suppliers.

On–site installation
Spin Air Systems undertakes on-site installation on turnkey basis too. The assigned personnel and technicians do a thorough job on the location. The problems and hitches are sorted out on the spot. The Project Engineer is available for all necessary supervision and interaction with all concerned.

Testing & Commissioning etc
In the final stages all parameters are checked and tested and the equipment or system is put on a trial run before final commissioning. Subsequently intermittent check-ups and evaluation would be carried out to establish that all parameters are within the requirements of the plant.